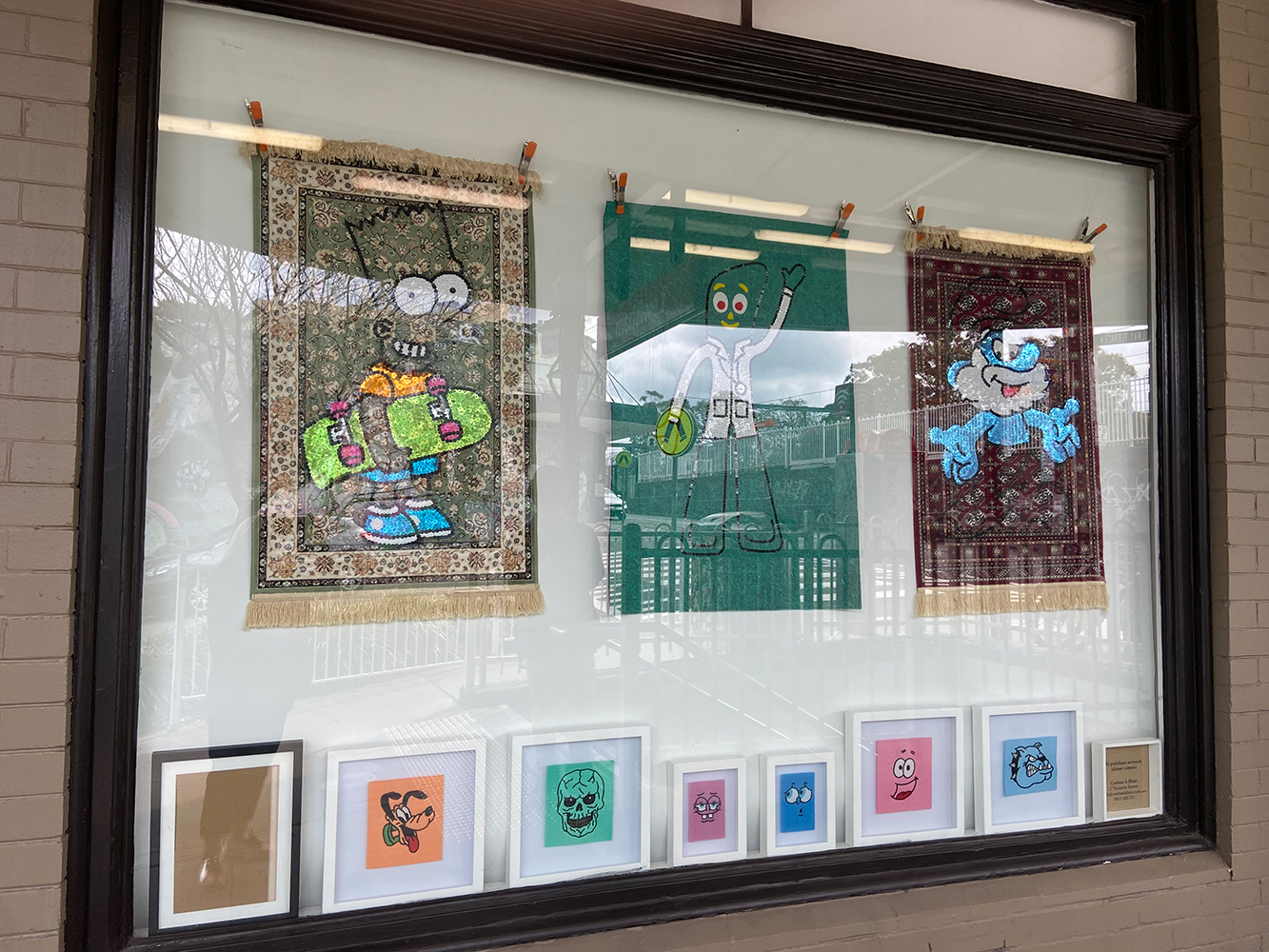 Step into the whimsical and thought-provoking world of Cupco!?
Cupco!? is the animation, illustration and doll-making brainchild of Luke Temby (from Summer Hill!!). Born on the streets of Tokyo on skateboards and mass sticker pasting, and subsequently transplanted to Sydney, Australia. Cupco!? both appreciates and satirises the ludicrous and ridiculous nature of modern society!
Cupco!? has made a name for himself over the last decade for his prolific output of multi- disciplinary pop art. He became infamous for his machine like output, blurring the lines between traditional art and mass culture items. Looking through his body of work can often seem like stepping into a bizarro version of Japanese knick knack shop Daiso. Instead of $2.80 (¥200) back scratchers and umbrellas you'll find plush toys of suicide bombers, demon heads, hyper sexual cartoons and even sponges and rugs with Bart Simpson hand sewn into them (not to mention his prints, key chains, apparel etc).
Cupco animated cartoons have appeared on Yo Gabba Gabba, and handmade original pieces have been sold at Christie's Pop Culture auctions in New York.
Other clients include Converse, Uniqlo, Nickelodeon and Mambo.
All artworks on display are for sale. Contact us or the artist, Luke Temby, for a pricelist and to make a purchase.