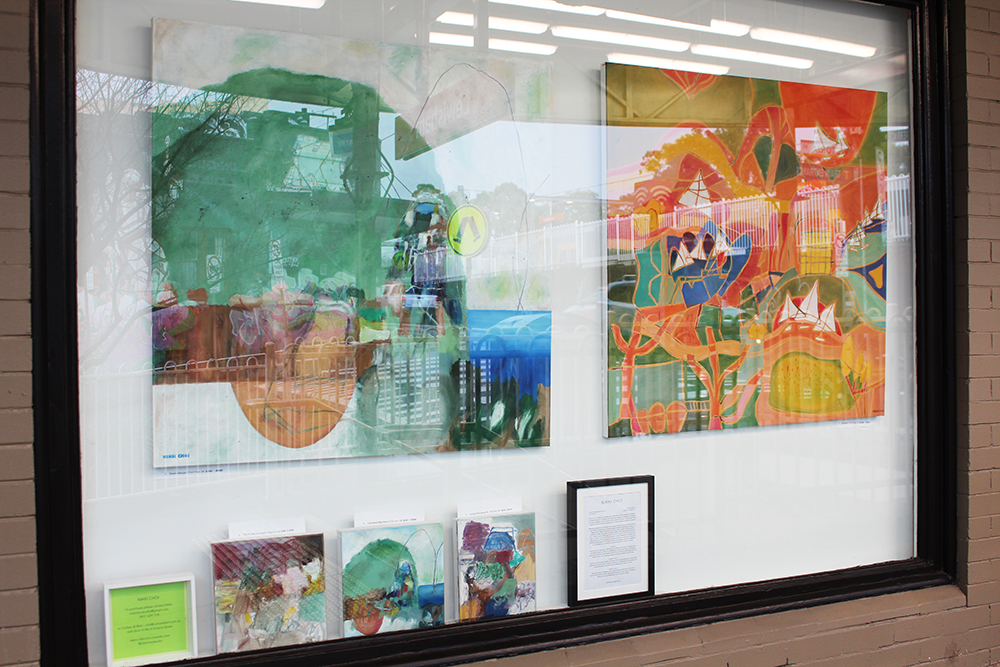 Our Christmas exhibition is Korean born artist Nikki Choi
Nikki has a passion for two things: art and travel. The best of the two worlds come into one. Being an adventurer, and having travelled the world, what she sees, feels, and experiences in different cultures play into the canvas, whether it's the Georgian mountains, Scottish high lands, Dutch flower fields, crystal clear turquoise waters of Tahiti, Italian Tuscany villages surrounded by vast vine yards, French medieval towns, Bali rice fields, or just the stunning beaches in Sydney! Reflecting her positive and upbeat personality, she loves happy paintings that bring your soul back in nature! Her paintings contain peaceful and vibrant abstract landscapes in beautiful compositions that will lighten up any home or business and add some spice to your life!
To learn more about Nikki, visit her website or her lovely Instagram page.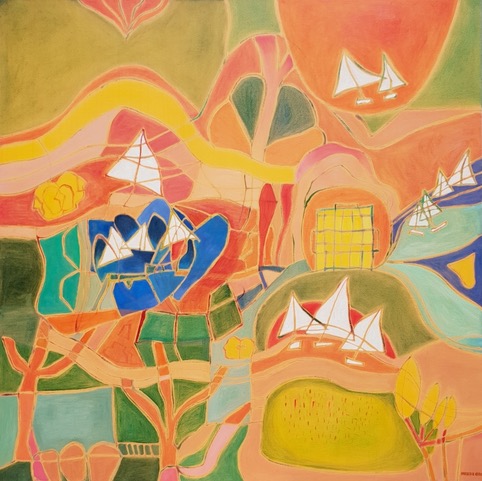 Sunshine
This artwork is an expression of the vivid urban green environment in Sydney, as if you are walking down the street on a sunshiny day. It captures the essence of beautiful Sydney with a feeling of watching the scenery on your walk including sailing boats, the Sydney harbor, rivers, buildings, parks and botanical gardens along the way.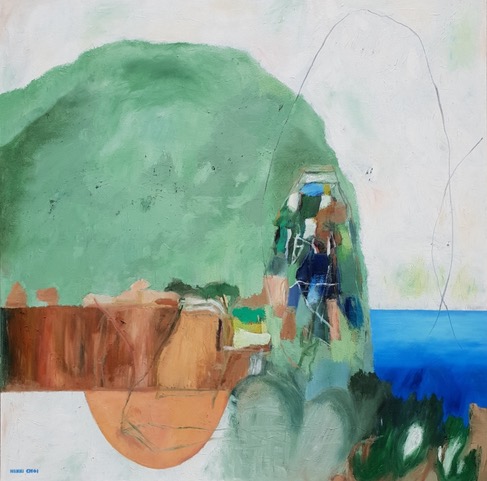 Green Georgia
Inspired by the stunning mountain landscapes of the Caucuses Mountain ranges while traveling the amazing country of Georgia, these are my interpretation and expression of its beautiful green mountains and the melting glacier water in summer.