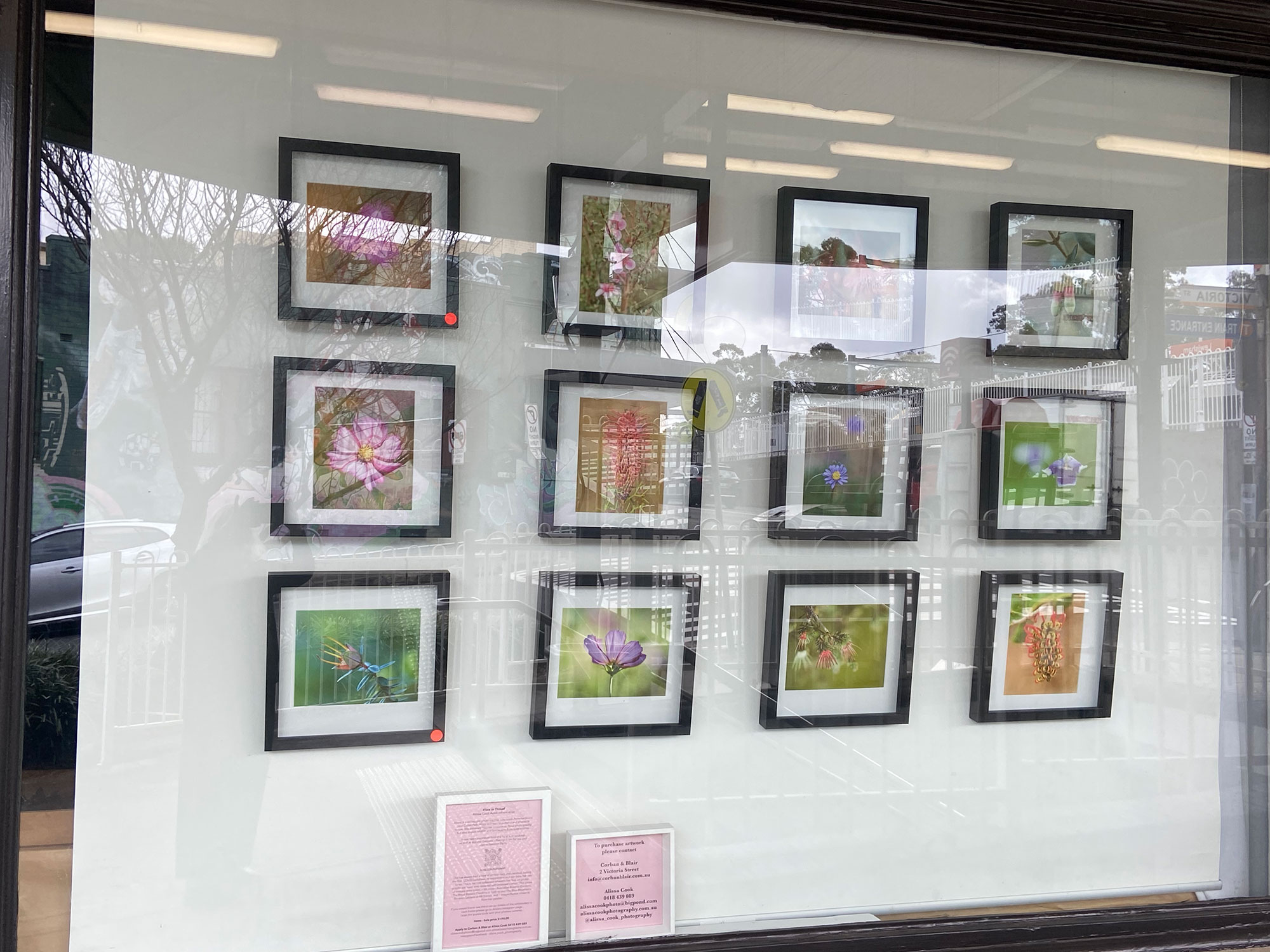 Alissa is a self-taught photographer, who works from her home near Callan Park. Alissa is drawn to patterns and shapes in nature. She generally focuses on close-up floral photography but also enjoys wildlife and landscapes from time to time. Alissa takes inspiration from the local surroundings as well as Botanic Gardens, offerings from florists, and trips to National Parks.
She has always had a love of embroidery and decided, during the first COVID lockdown, to experiment and combine her two loves. This is her first collection whereby her fine-art photographs are hand embroidered with stranded cotton. This series of images were taken at Mt Annan Australian Botanic Gardens, The Royal Botanic Gardens in Sydney and The Blue Mountains Botanic Gardens at Mt Tomah, and 1 image (Native Violet) is from her garden.
If you would like to see the close-up details of the embroidery in each frame please go to Alissa's Instagram page.
Enquire at Corban & Blair or call Alissa Cook 0418 439 089 or email [email protected]