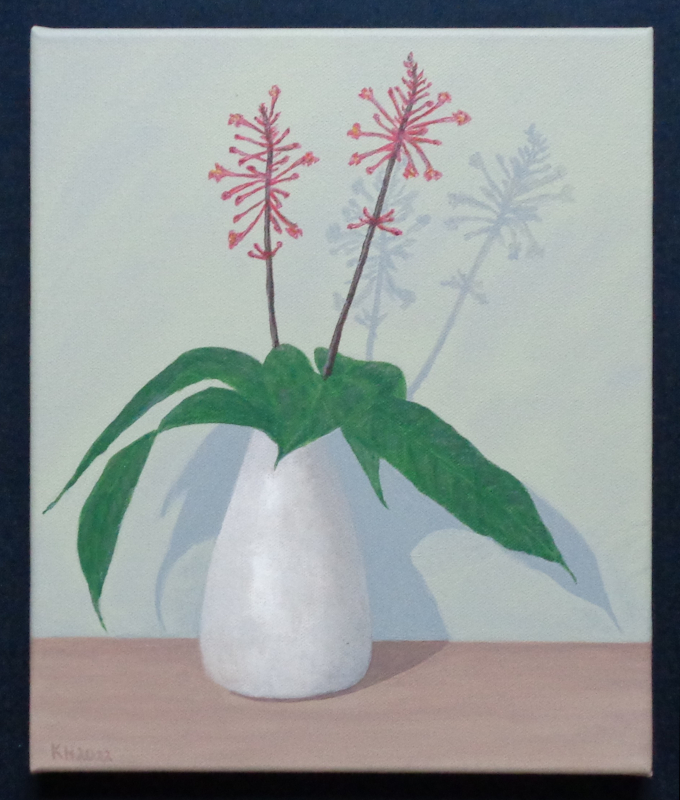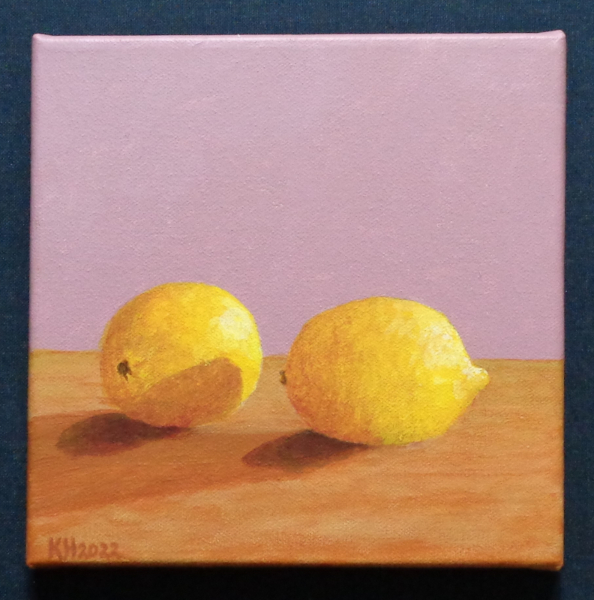 Exquisite still life works on canvas
Our latest Window Exhibition features Still Life art works painted in acrylic, by Katarina Hackman. She explores the power of colour combined with form. Simple objects are imbued with an otherness beyond their physical shape with uplifting and contrasting colours. Reflecting the energy of the subjects, shadows provide volume and intensity, sometimes more naturalistic, sometimes more impressionistic. In this way, Katarina's art practice utilises a colourist perspective to seek out the beauty in everyday objects and provide restful contemplation for the viewer.
Katarina commenced her art practice in the 1990s focussing on printmaking, drawing and watercolour while also working full time in the corporate sector. Over the following 20 years she continued to study and develop her approach incorporating acrylic painting into her art practice and achieving many private sales. Since 2019, Katarina's art practice has concentrated on painting in acrylics, particularly Still Life, which is the focus of this exhibition.
All artworks are available for purchase. Please contact us for more information.