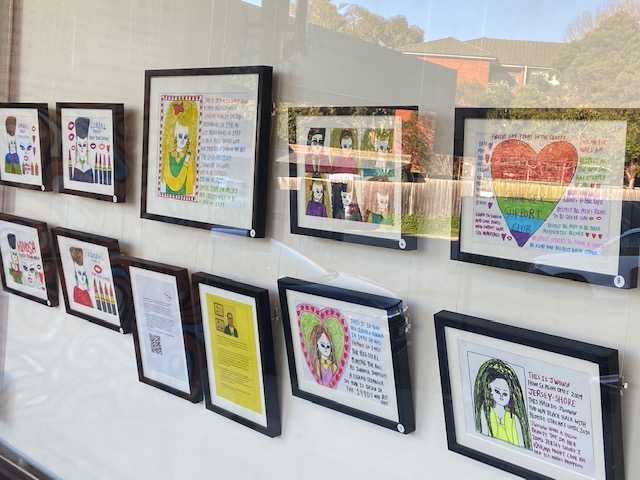 Alex (Lex) Tan is a graphic artist whose subjects include Fashion advertising, celebrities of the eighties and nineties, Hairstyles and the visual history of Fashion. He has sold works regularly and has produced commissioned artworks.
He is a prolific artist, and his main medium at the moment is Sharpies and mixed media on paper. The specific medium can vary according to the nature of the character that is being portrayed. For example, Valak the Nun (who is evil) is painted with silver and coloured markers on black paint. He also uses coloured pencils, crayons and other media.
Lex believes that the mind creates everything and art is a means of support for mental health. Alex attends Studioartes Inner West twice a week where he participates in art workshops. Alex is a big supporter of the LGBTQ Community and supports same sex marriage, as well as Men's Rights.
A true community within a community, Studio ARTES is a place where people with a disability can be supported to set goals, and reach beyond those goals. A place where people can learn to read, write, and cook. Where people can create and develop their own artistic practice, to earn a living as artists. Families are supported to navigate a changing context of funding and support. Where inclusion, equity, and respect are engrained in a culture of acceptance and endless possibilities.