Resilience, intelligence and creativity have been key to keeping us motivated and providing meaningful experiences for our customers during the NSW lockdown.
New Product Ranges
Our customers want locally made, beautifully designed and sustainable marketing items. This has been our core focus for 2021 and we will continue to develop and expand this next year and beyond.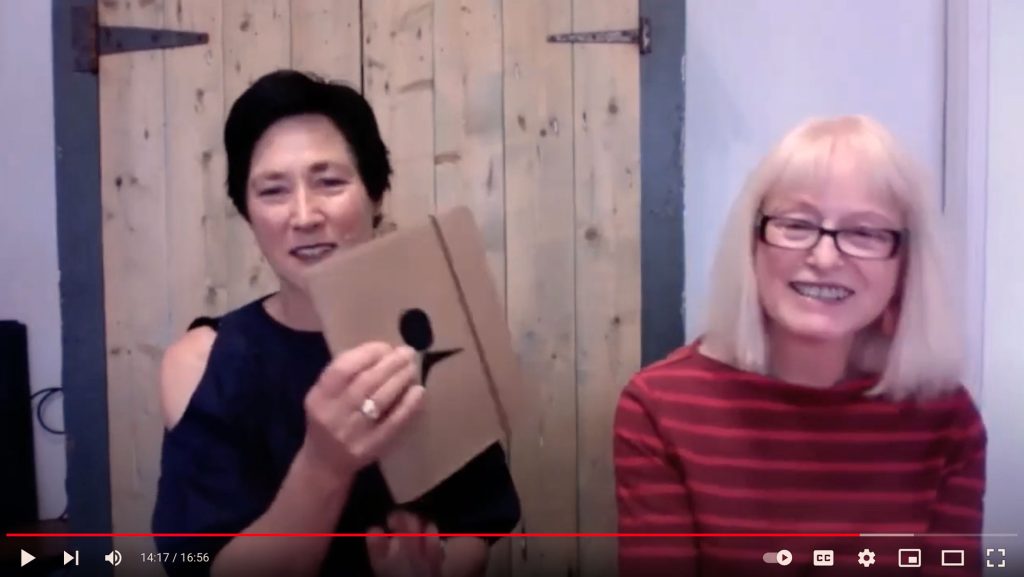 Engaging with others
This month we were involved in a Virtual Product Launch for APPA members hosted by Ida from APPA. This presentation was an opportunity to let potential customers know what we can offer them. Watch the presentation here.
We presented to the staff at Lendlease, information on our new products, our design process and why we work with certain material and finishes.
We joined an Instagram Live with Michelle Bowditch from Door 20a. Michelle has launched the Australian Admin Awards, which recognise and celebrate the achievements, dedication and importance of all Administrative Professionals across our country; inclusive of receptionists, office managers, admin assistants, personal assistants, executive assistants and executive business partners. It is the first-ever business award of its kind in Australia and we are sponsoring the Visionary Award. Nominations are now open!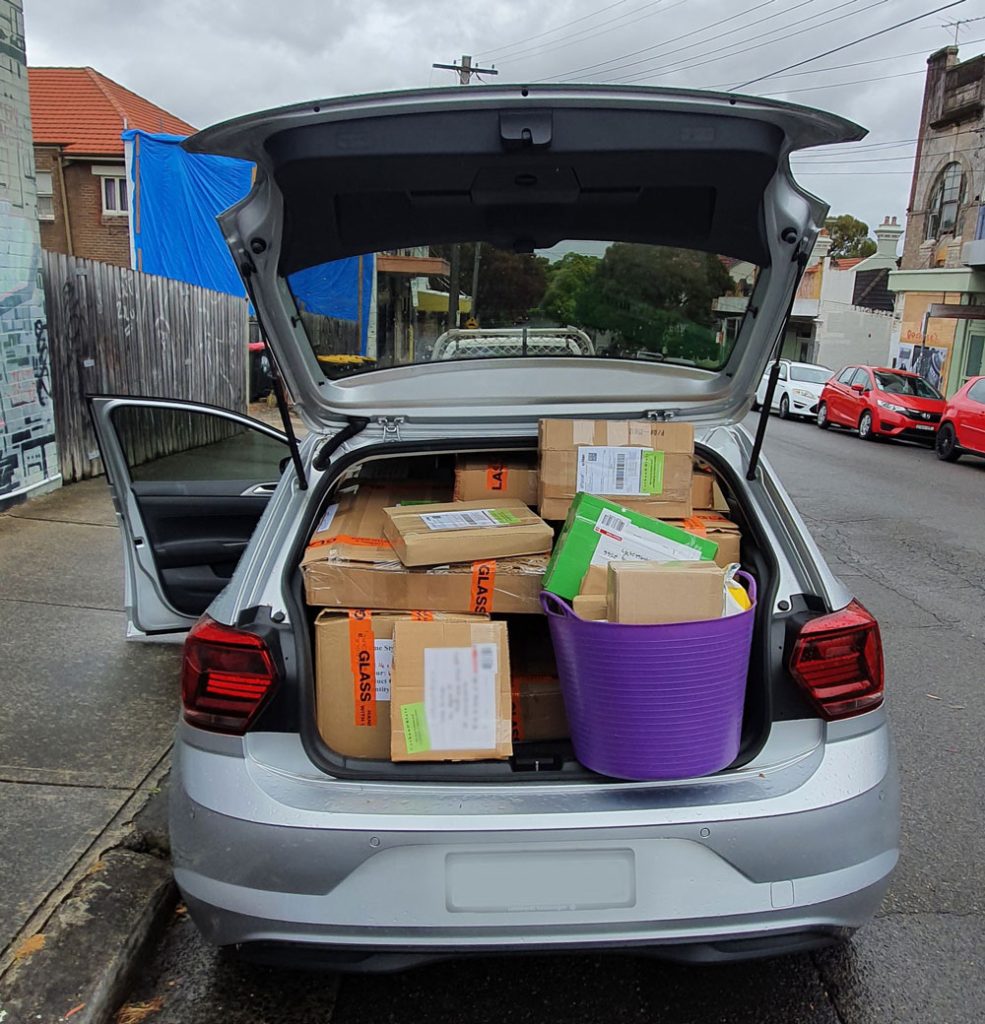 Online Sales
We have kept busy with online orders via the Corban & Blair website and from other online retailers who we drop ship for. This has been great, it is hard work though!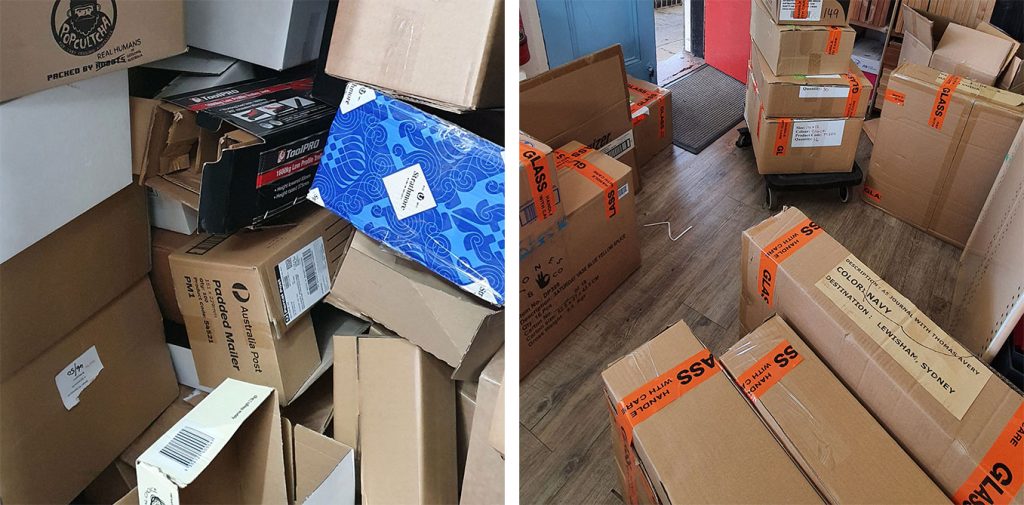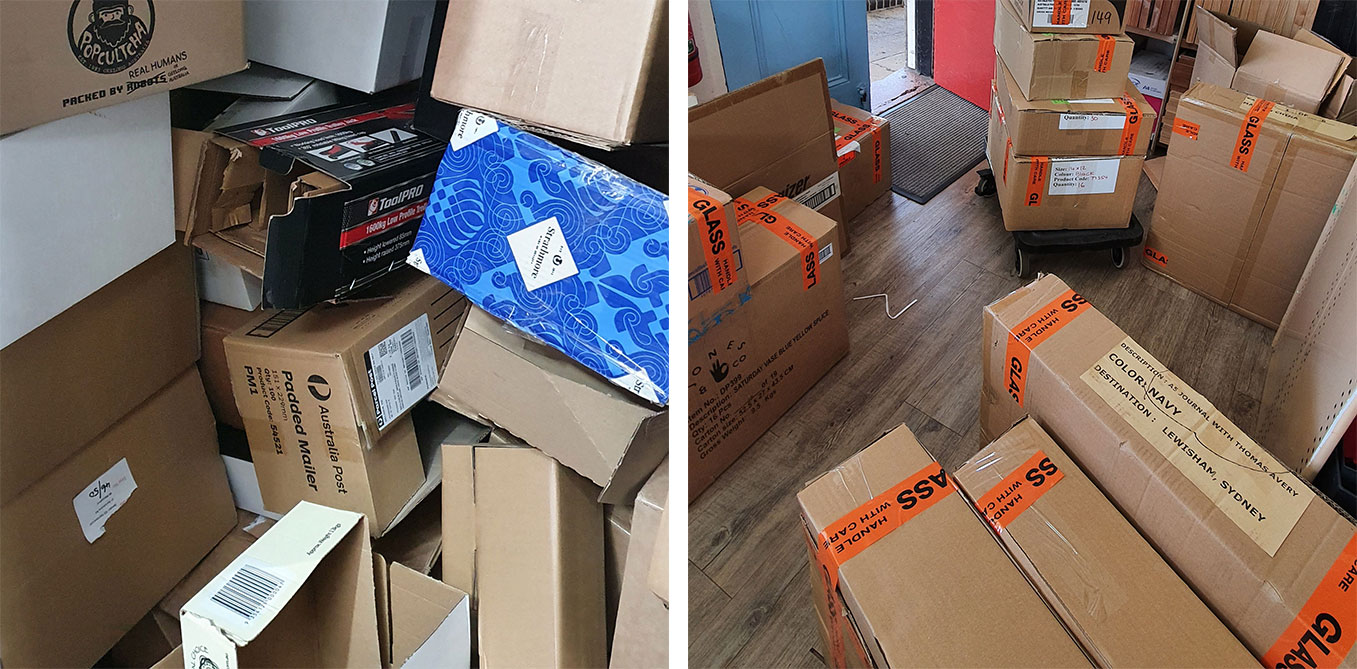 Boxes, packaging and paper donations
Our boxes might look a little second hand because they are! We are proud to reuse all boxes and packaging donated by our local community. A big thanks to everyone who has dropped off their old boxes and newspapers, a special shoutout to Wall's Pharmacy, Mahlab Media, Smith Street Traders and Carolyn's neighbours who are fantastic at collecting packaging material for us to reuse.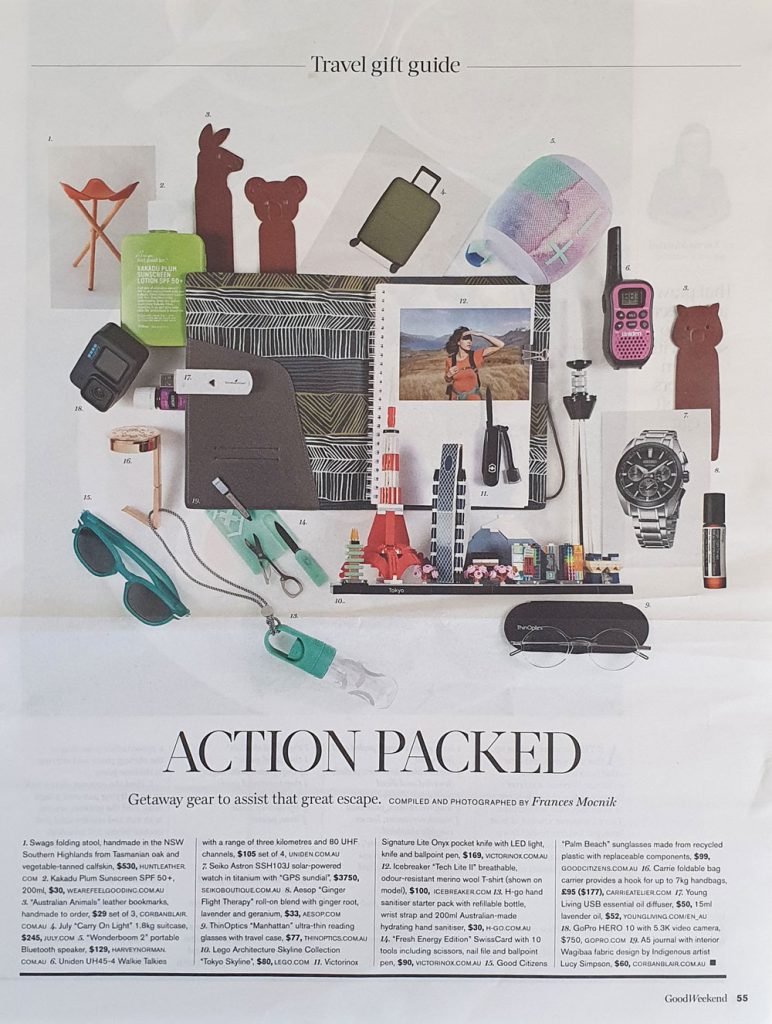 Opportunities
We have made the most of this time to up skill, experiment with new material, design and manufacture lots of new products locally as well as off shore.
We were delighted that two of our products were featured in the Good Weekend. Our Australian Animal leather bookmarks and our A5 Journal, Wagibaa – Gaawaa Miyay Designs Collaboration.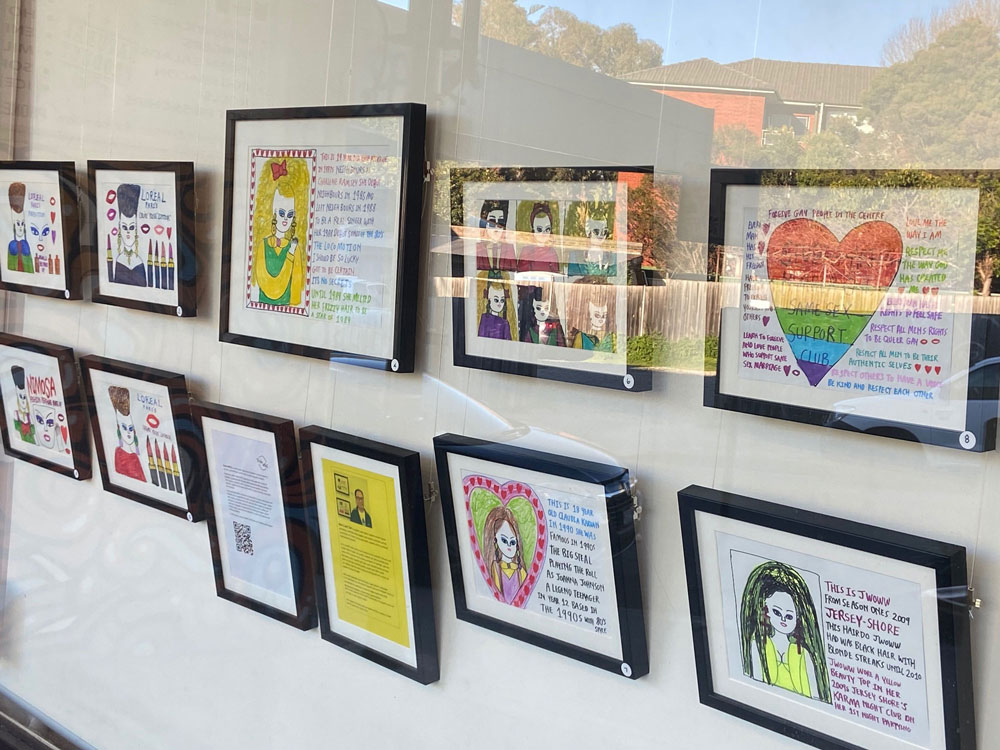 Window Gallery
Our Window Gallery exhibitions have continued during lockdown. Even with less foot traffic we sold artworks from graphic artist Alex Trans eye catching exhibition.
Currently we are displaying original canvas artworks by Thomas Avery and Framed prints by Euraba Artists and Paper Makers. We have an upcoming exhibition with the artists from Studio A.
We are always on the lookout for new artists to display their work in our window, let us know if this opportunity might interest you.
Certified B Corp status pending
We are in the process of apply for B Corp certification. Certified B Corporations are a new kind of business that balances purpose and profit. This is a community of leaders, driving a global movement of people using business as a force for good.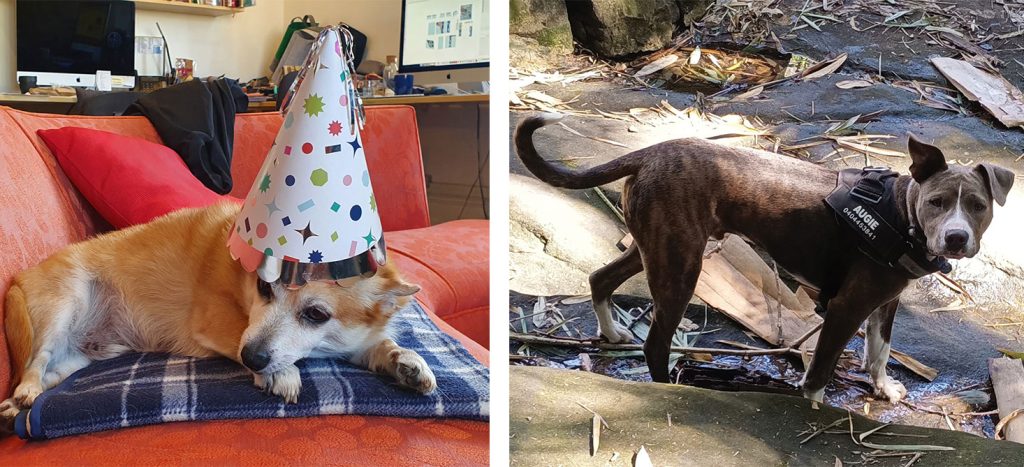 Pooches keeping us active
It is no secret we all LOVE dogs in the Corban & Blair office. Lemon our resident couch hog has a new friend next door named Augie. Lots of long walks in the park for these two during lockdown.
How has lockdown been for you or your business?
Feel free to share your experiences from this moment in history with us.
We look forward to seeing you again soon.
The Corban & Blair team