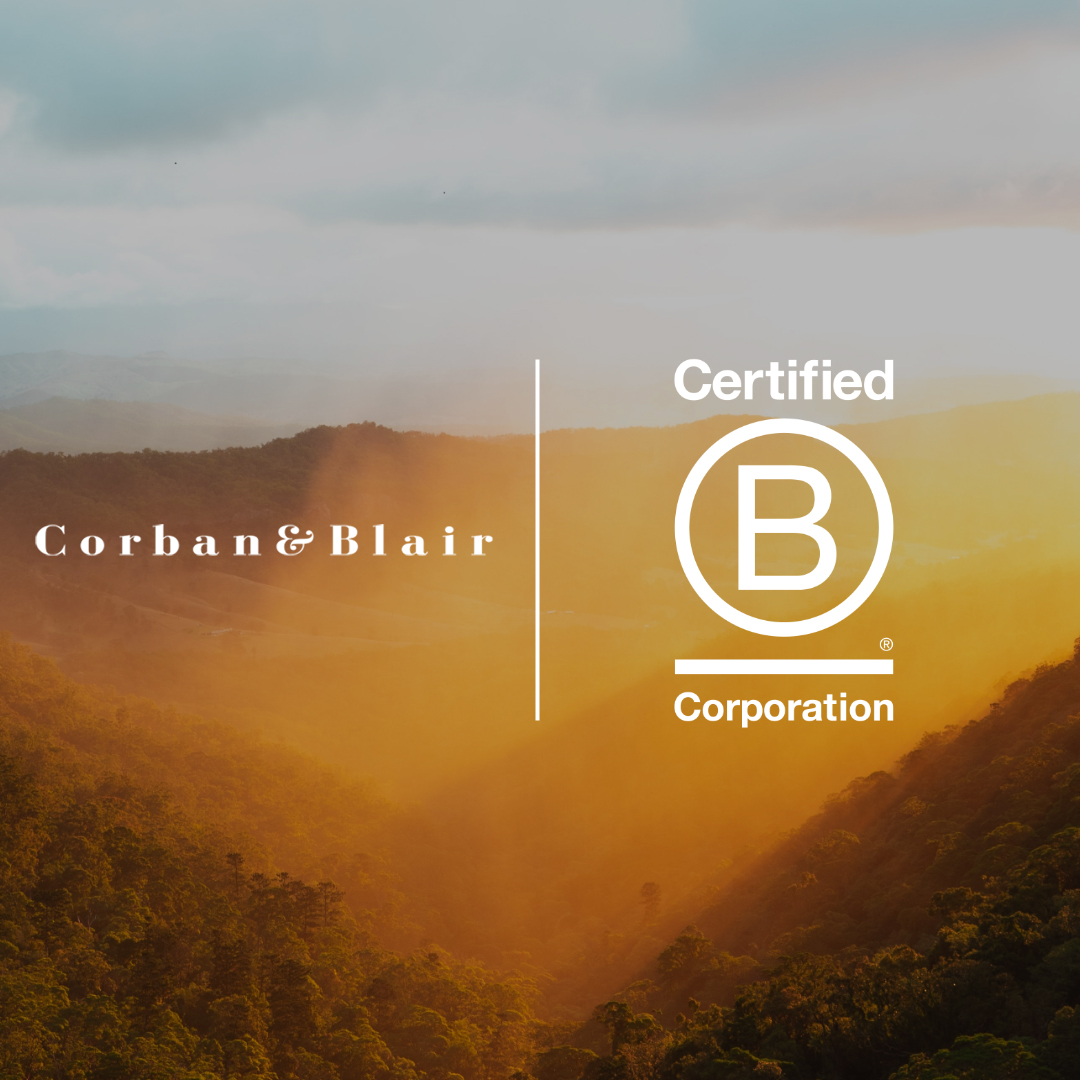 We're now a Certified B corporation.
This important milestone was achieved last month, we are proud to be part of this community. To become a certified B corpoartion® companies are independently assessed by the non-profit organisation B-Lab to meet the highest standards of social and environmental performance, accountability, and transparency. 
Corban & Blair are committed to exceptional design and manufacturing in Australia and collaborating with Indigenous artists, artisans, and poets. Our focus is to create products that are sustainable, personal, and meaningful using recycled and upcycled material. 
Becoming a B Corp was a natural next step in demonstrating our commitment to using business as a force of good.
To learn more about B Corp, click here.