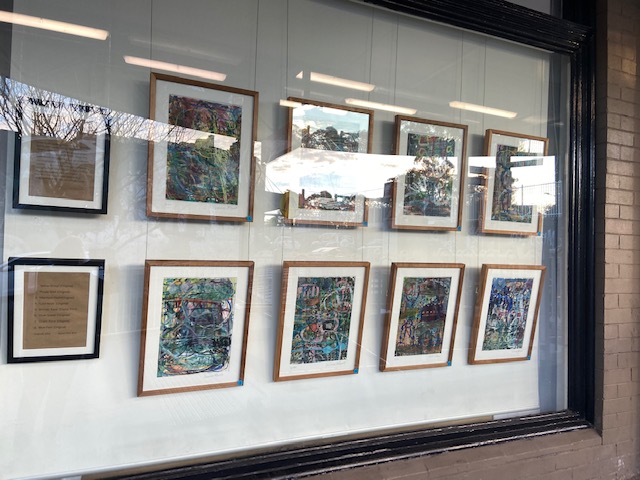 "Drawing and painting for me are a way to work, wonder and wander through feelings and ideas! I tend to move across different styles and have recently produced some abstracts.
I have used water-based media (watercolour, paper, pencils) and small scale for these. They rely on spontaneity and intuition to forge a composition and go through several stages to evolve to a degree of resolution. I feel the images' kaleidoscopic aspect offers some kind of diversion from humdrum and ordinary actuality.
I also like figurative drawing and exploring how a story can be made using a particular treatment with human and animal characters.
The artwork of members of StudioArtes, where we conduct workshops for people with disability, inspires me with its freshness and directness. I have also taught art in schools and colleges"
A selection of Lawrence's work is now on display in the Corban & Blair window gallery.