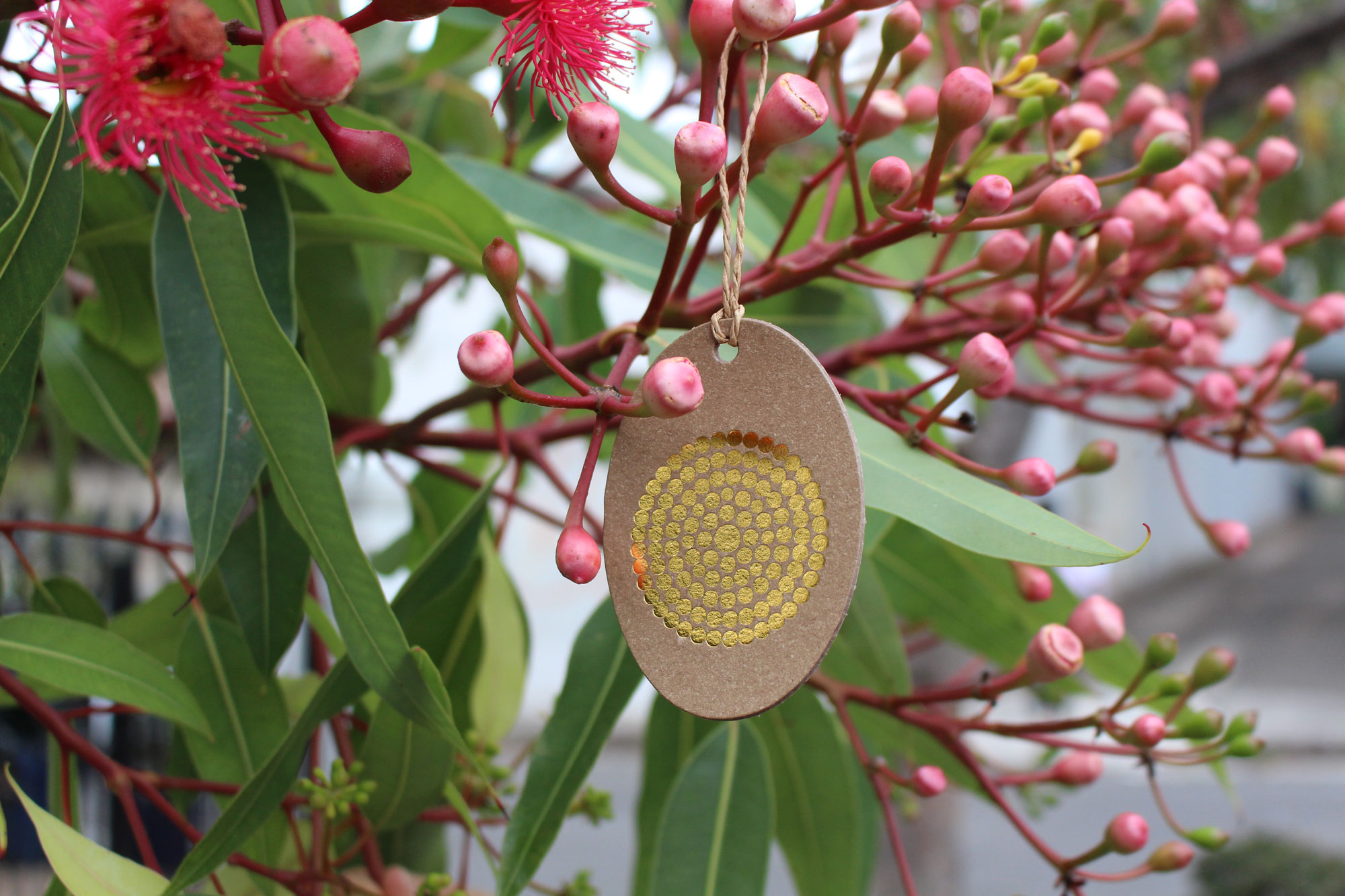 These handmade decorations are the perfect way to shop with purpose this Christmas. Made in collaboration with Indigenous artists Thomas 'Bagaay' Avery and Lucy Simpson from Gaawaa Miyay Designs, we have created a set of Christmas decorations handmade from recycled leather embellished with foils. This set of 12 decorations features artworks by Thomas and Lucy each individually foiled in gold, silver, rose gold and black. The set is packaged in a kraft envelope with artist bios and an explanation of each artwork.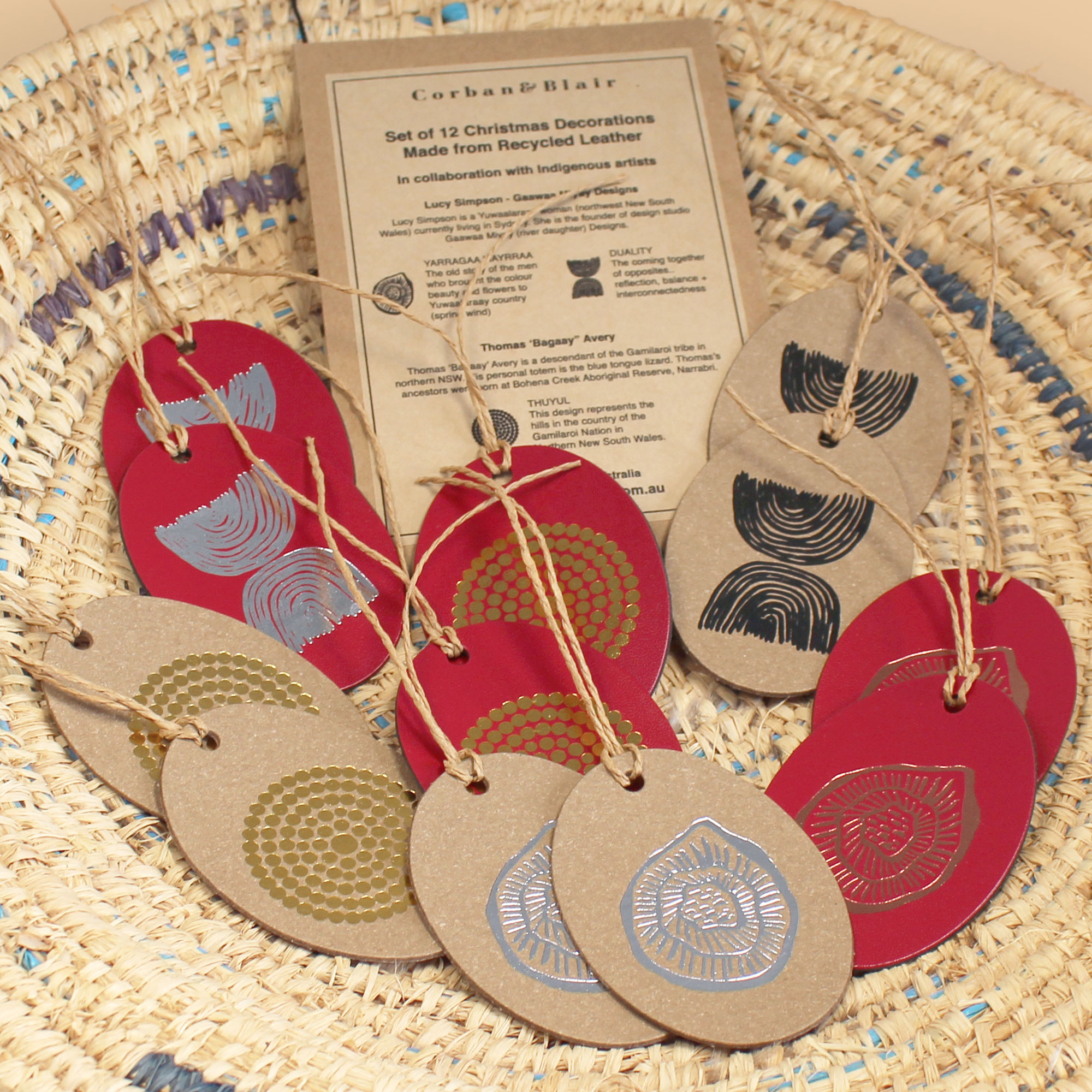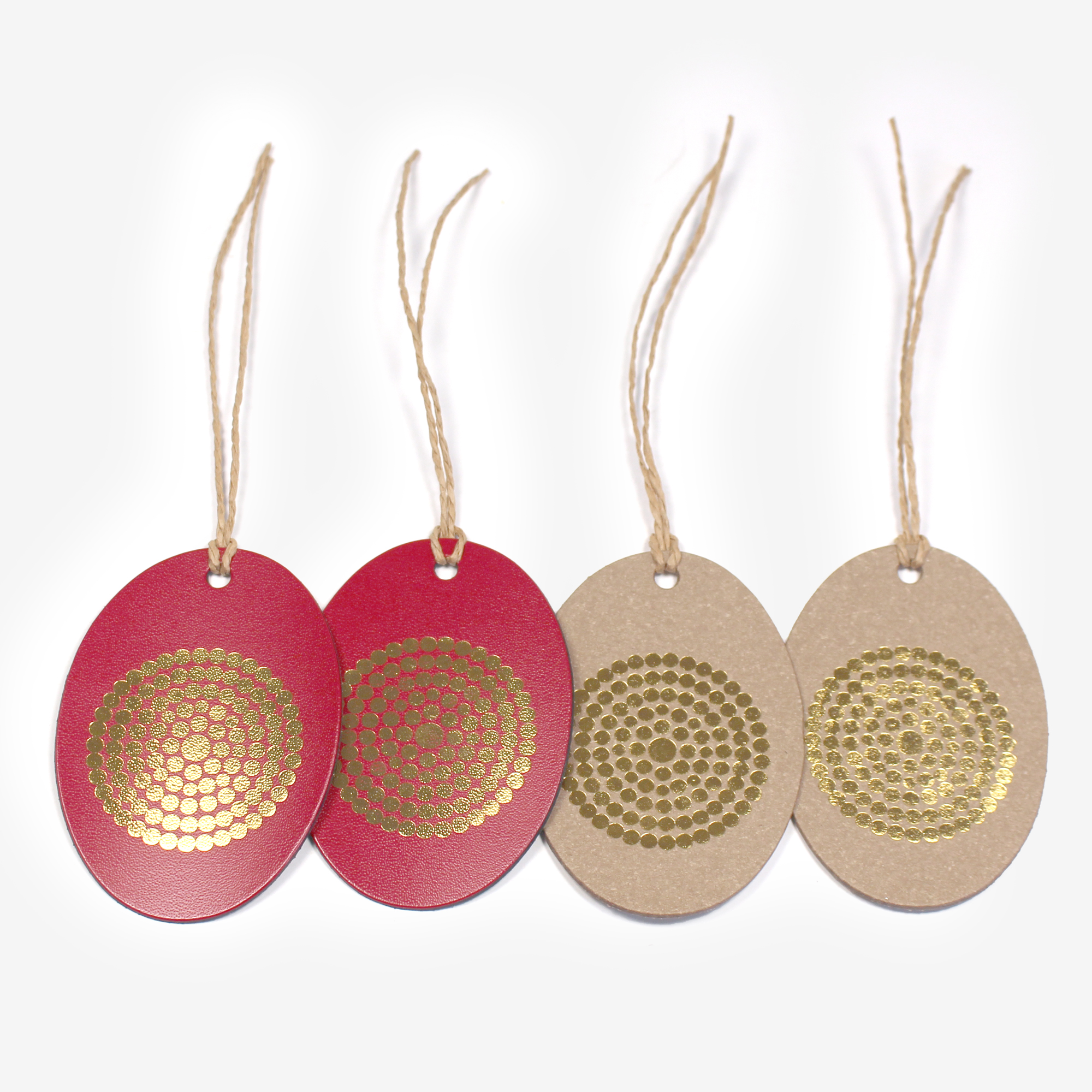 THUYUL by Thomas 'Baggay' Avery.
This design represents the hills in the country of the Gamilaroi Nation in Northern New South Wales.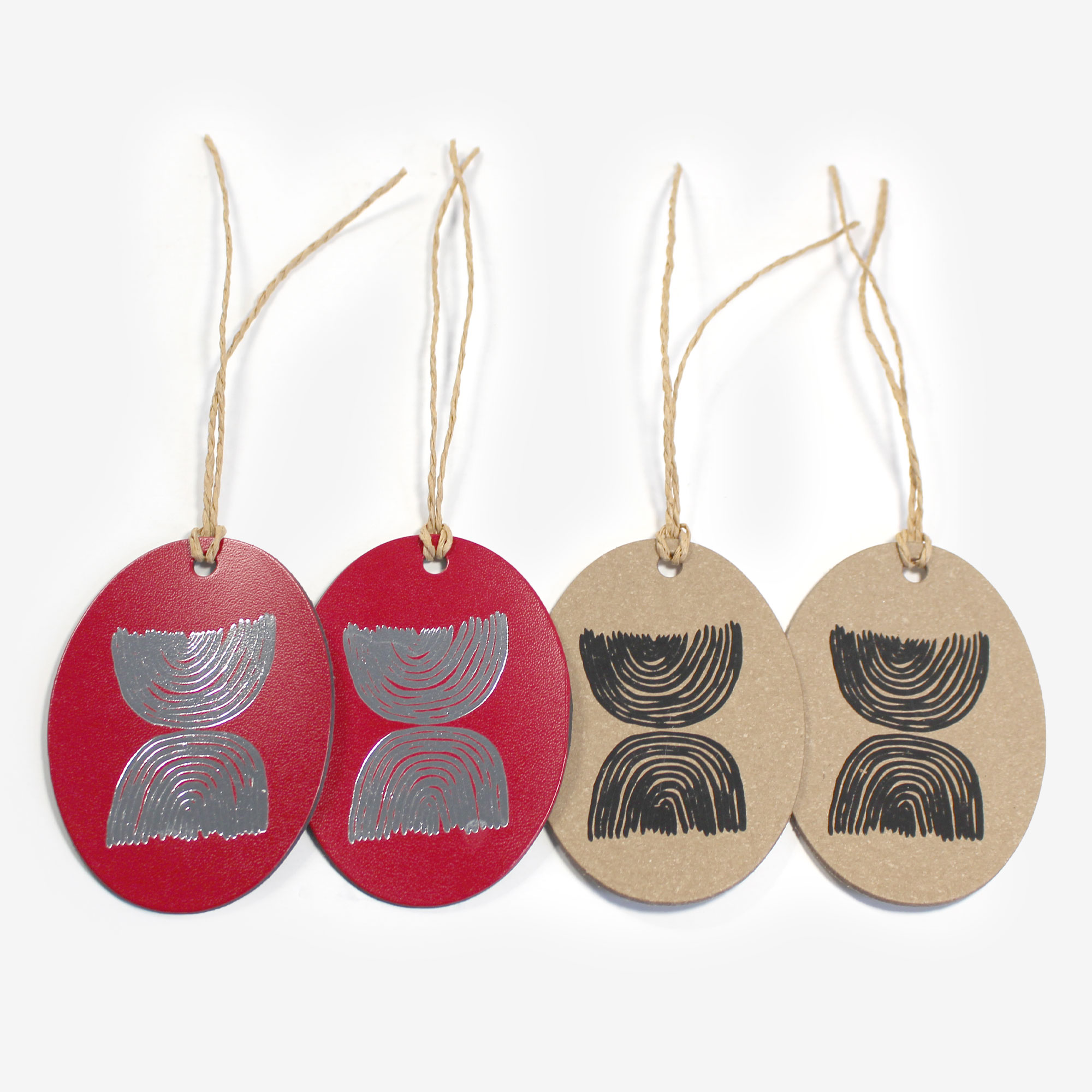 DUALITY by Lucy Simpson

The coming together of opposties..
reflection, balance + interconnectedness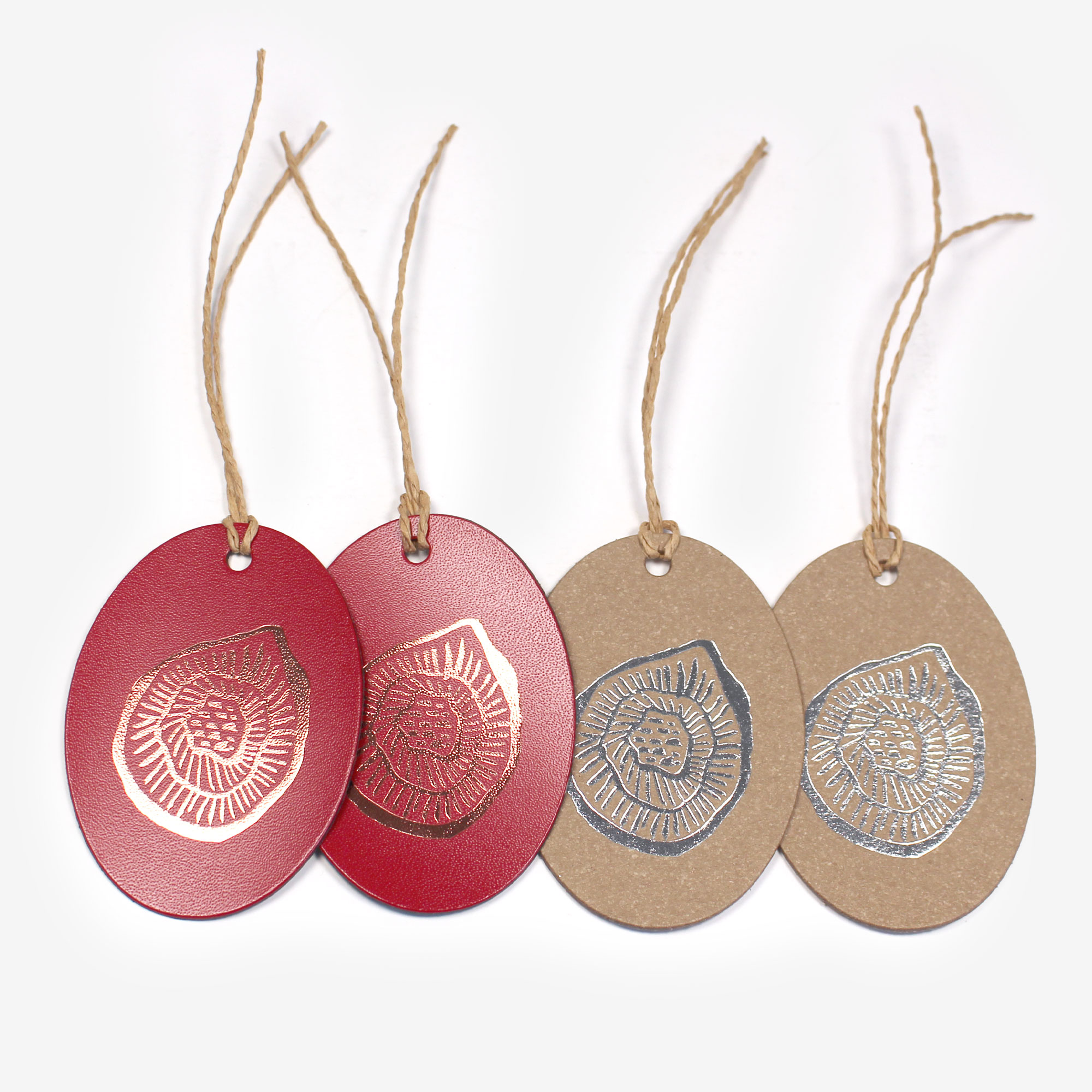 YARRAGAA MAYRRAA by Lucy Simpson

The old story of the men who brought the colour beauty and flowers to Yuwaalaraay country (spring wind)