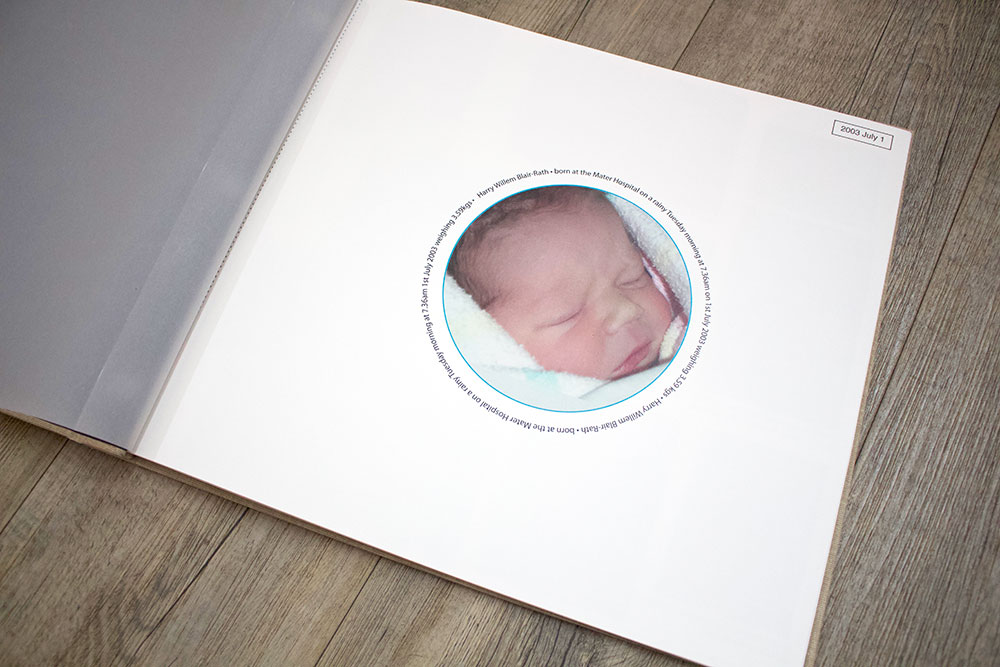 Amanda Blair has made this wonderful book for her son Harry's 18th Birthday which she intends to keep adding to each year.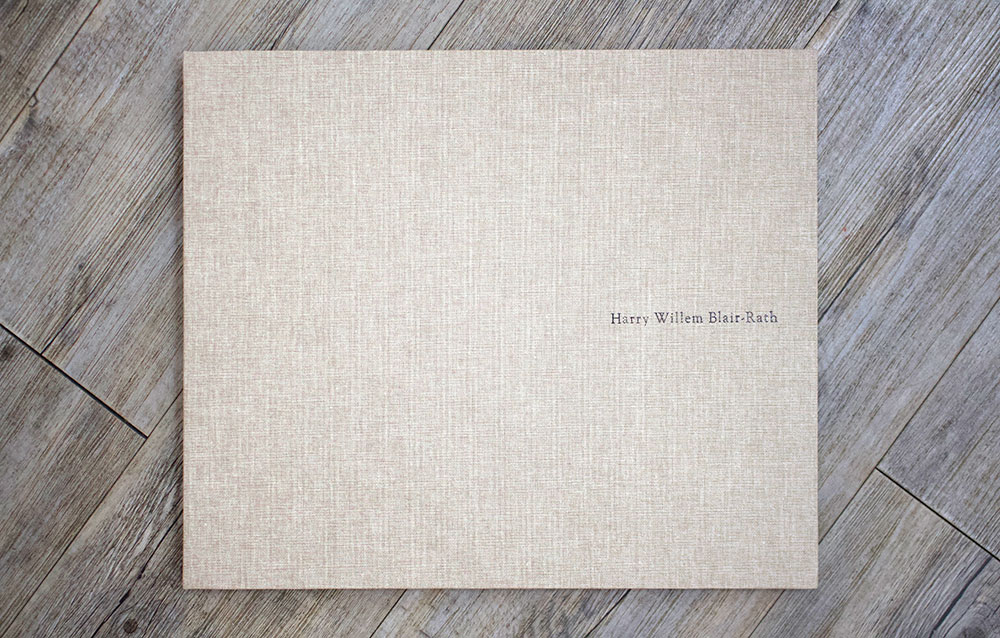 The birthday book was made with one of our portfolios where the pages are held together with brass screws so pages can be added easily.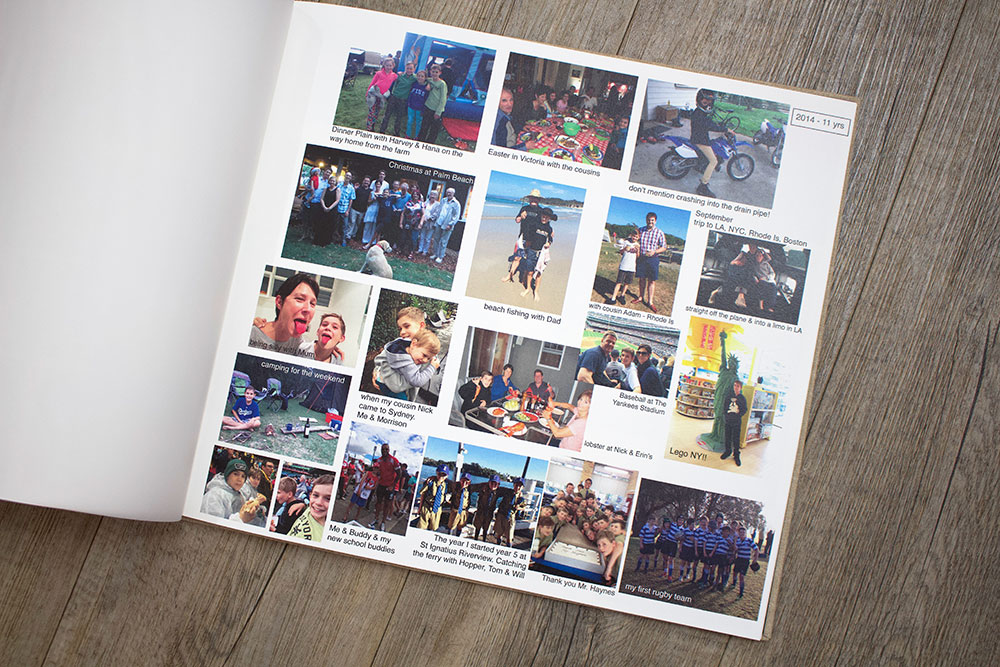 Amanda has collated images of Harry with family & friends and then had them printed at Dark Star Digital in Alexandria.
The outcome a memorable document to look back on and treasure.